The Enemy in Our Midst: Nazi Prisoner of War Camps in Michigan's Upper Peninsula
From 1944-46, roughly 1,100 German prisoners of war were held in the remote north woods at five prisoner of war branch camps in Michigan's Upper Peninsula. Across the United States, there were about 375,000 German POWs at more than 655 camps. But despite these staggering numbers, sixty years after the fact, the story of their captivity remains largely untold.
This documentary reveals the story of the U. P.'s POW camps in great detail, capturing an aspect of World War II history that many feared would fade into obscurity without being recorded.
"From what we can tell, not many people in the Upper Peninsula even know there were German prisoners in this area," Chandonnet said. "It's an unknown story that we felt should be preserved."
The project, which took two years to complete, contains many scenes shot throughout the Upper Peninsula. Also included in the 161-minute documentary are hundreds of historic photos, vintage film and interviews with local residents who had encounters with the POWs. In addition, the program features reenactments by local actors, area singers and musicians. Chandonnet and Pepin both host the program.
From 1944 to 1946, the German prisoners called five POW camps in the Upper Peninsula home: Camps AuTrain and Evelyn in Alger County, Camp Raco in Chippewa County and Camps Sidnaw and Pori in Houghton County. Brought in under a cloak of secrecy by the U.S. Army, the prisoners eventually encountered local residents, who were reluctant to accept the POW's. Across the United States, there were about 375,000 German POWs at more than 500 camps.
"Our filmmaking was a race against the clock," Pepin said. "We tried to capture this story before those able to tell first-hand accounts of the historical events passed on."
For more information about this program, visit "The Enemy in Our Midst" at Facebook.com or email John Pepin, producer, at Enemy2004@charter.net.
To purchase a DVD copy of this program, send $24.95 (includes shipping, handling) by check or money order to: John Pepin, P.O. Box 73, Ishpeming, MI 49849.
A 16-page companion viewer's guide, containing color photos, background information, history articles and other resources is available for download here.
Since the release of The Enemy in Our Midst, several viewers have inquired about how to get copies of the original Mining Journal articles that inspired the documentary. In 2000, the Mining Journal and WNMU-TV PBS cooperatively produced a booklet called "POW Camps in the U.P.," which included five articles by John Pepin, photographs and a list of sources. We are offering it here for download as an 18-page PDF file.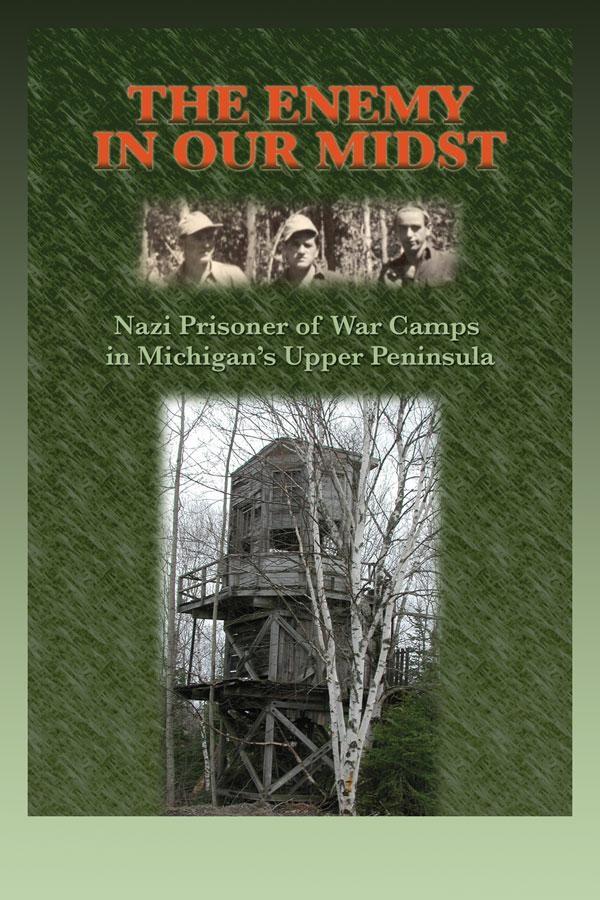 The Enemy in Our Midst documentary, locally produced by Jackie Chandonnet and John Pepin, first aired on WNMU-TV PBS in August 2004.