Oct. 19: Advance Care Planning
A look at the personal, economic, medical and legal dimensions of Advance Care Planning.
Oct. 17: Ask the Lawyers
Elder and general law questions will be answered.
Nov. 2: Season 42 Premiere
High School Bowl Season 42 starts November 2, 2019. View and download the 2019-2020 schedule now!
What's U.P.
Fresh Coast Film Festival
2:15
Published:
Alex Palzewicz discusses the upcoming Fresh Coast Film Festival and Fresh Coast Free.
Current Public TV 13 Partners & Donors, please visit our WNMU Passport page for information on how to activate your Passport benefit.
Congratulations to Winner Joyce Ziegler!
Joyce from Crystal Falls, MI is the winner of a 2-Night Bed & Breakfast Stay for two on Mackinac Island courtesy of Grand Hotel.
Let Congress know your opinion on government support for public broadcasting. Visit "Protect My Public Media" to learn more. Thanks for your support!
Our 15-minute live news broadcast is produced, directed and hosted by an all-student crew. Airs during NMU Fall and Winter Semesters.
Find out more about our locally-produced programs: Public Eye News, What's UP, Improving Your Health, Vet Chat, NMU Commencement & more.
Support our partners who support the shows you enjoy. WNMU-TV thanks the local businesses and individuals who contribute by underwriting our programs.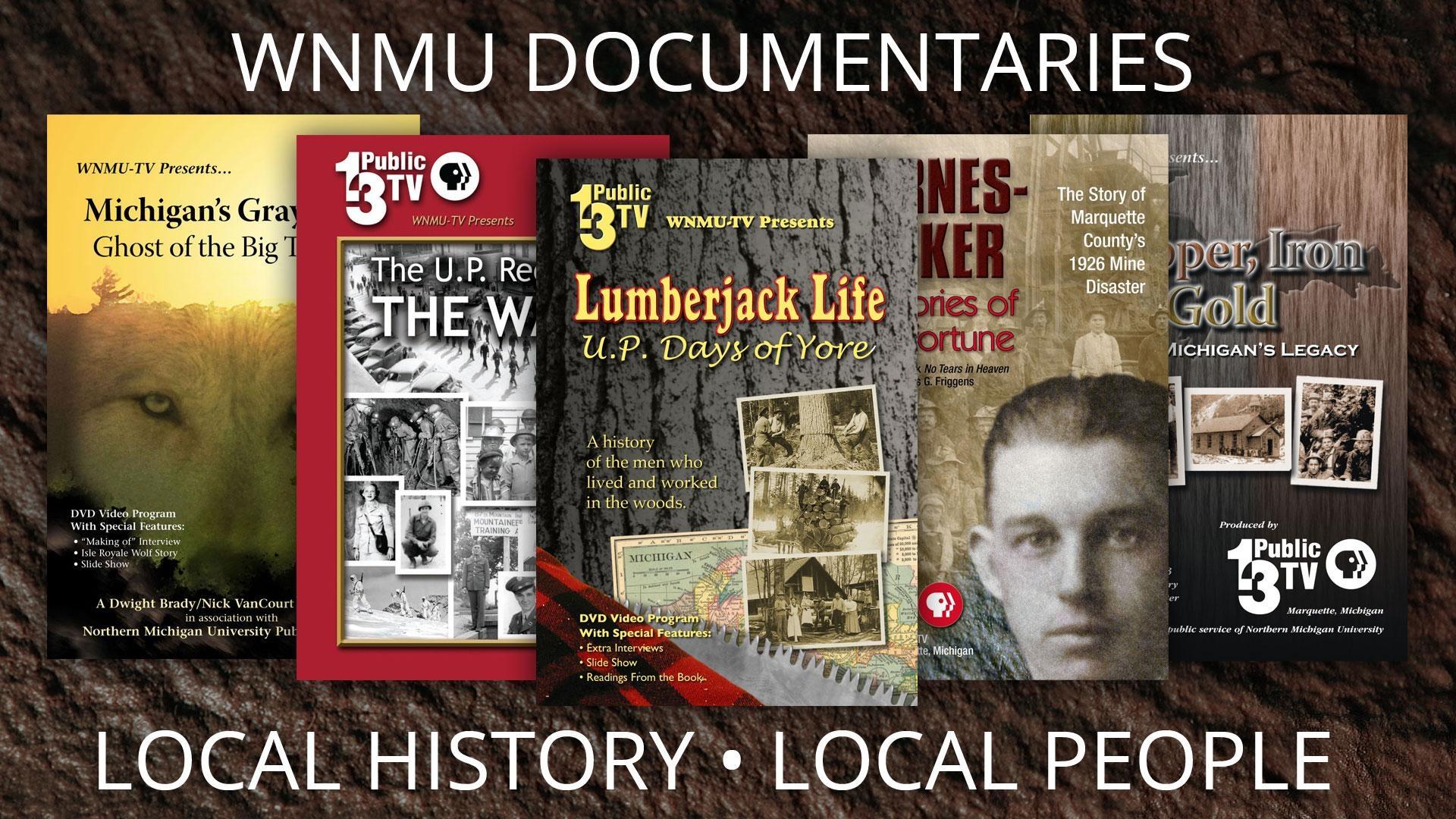 Learn more about WNMU-TV's archive of locally-produced specials and documentaries on U.P. history and other topics.