 Support Our Partners Who Support the Shows You Enjoy
UP Health System - Marquette - Ask the Doctors
Janice Mills, Escanaba - High School Bowl
Ray & Peg Hirvonen Foundation - Media Meet

Jean Abramson - Public Eye News
Donald & Audrey Anderson Foundation - High School Bowl
Campus Pharmacy - PrimeTime, holiday programs
Cherith Counseling, Iron Mountain - NOVA
Corner Drug Store, Iron River - PrimeTime, holiday programs
Eye Associates, Marquette - PrimeTime
Financial Planners Association of Michigan - Ask the Certified Financial Planners
Getz's Clothiers, Marquette - PrimeTime
Johnson Controls, Marquette - High School Bowl
Jay W. Johnson Family - Public Eye News
Diane Kordich & Russ Magnaghi - Public Eye News
Marquette-Alger Medical Society - Ask the Doctors
Marquette County Bar Association - Ask the Lawyers
Marquette Food Co-op - PrimeTime
Michigan Association of CPAs - Ask the CPAs
Northwoods Chapter Safari Club International - Ask the DNR
U.P. Health System Marquette Pediatrics - Sesame Street
Peninsula Medical Center - Ask the Doctors, holiday programs
Petrucelli & Waara, Attorneys at Law - High School Bowl
Snyders Drug Stores - PrimeTime, holiday programs
Upper Peninsula Association of Realtors - Ask the Realtors
U.P. Whitetails Association of Marquette County, Inc. - Ask the DNR
The Vierling Restaurant & Marquette Harbor Brewery - PBS Newshour
High School Bowl Season 43 Underwriters
The Ray & Peg Hirvonen Foundation
Janice Mills of Escanaba
Johnson Controls
Petrucelli and Waara, Attorneys at Law
Production funding is also provided by 17 Upper Peninsula Credit Unions:
TruNorth Federal Credit Union, Marquette Community Federal Credit Union, U.P. State Credit Union, Tahquamenon Area Credit Union, Gogebic County Federal Credit Union, Soo Co-op Credit Union, Peninsula Federal Credit Union, Northern United Federal Credit Union, Embers Federal Credit Union, Michigan Tech Employees Federal Credit Union, Great Lakes First Federal Credit Union, Baraga Community Federal Credit Union, Iron Mountain/Kingsford Community Federal Credit Union, Integra First Federal Credit Union, Chippewa County Federal Credit Union, DeTour Drummond Community Federal Credit Union, Northern Lights Community Federal Credit Union, and Limestone Federal Credit Union
in partnership with The Regional Educational Service Agencies & Intermediate School Districts of the Upper Peninsula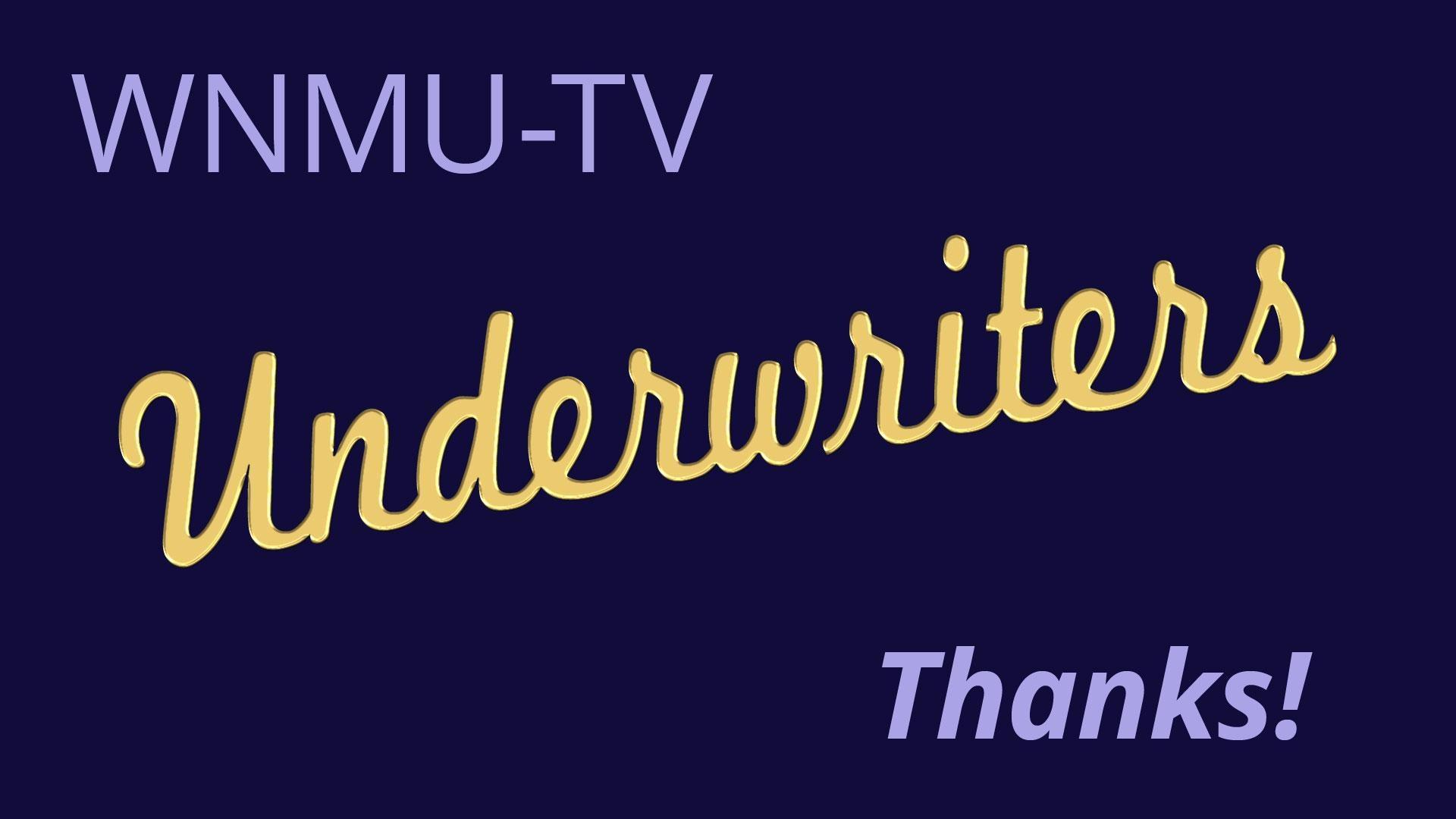 Would you like to see your business name here? Please give us a call at 800-227-9668 or 227-1300 and ask about Program Underwriting, Primetime Underwriting or Underwriting Partnership.
Great for businesses or organizations
Program Underwriting
Choose to support an entire series or one special program.
Great for Your business
PrimeTime Underwriting
We give your business credit on the day of your choice.
Support Your favorite Shows
Program Patrons
Your name or business on the screen before and after your favorite program.