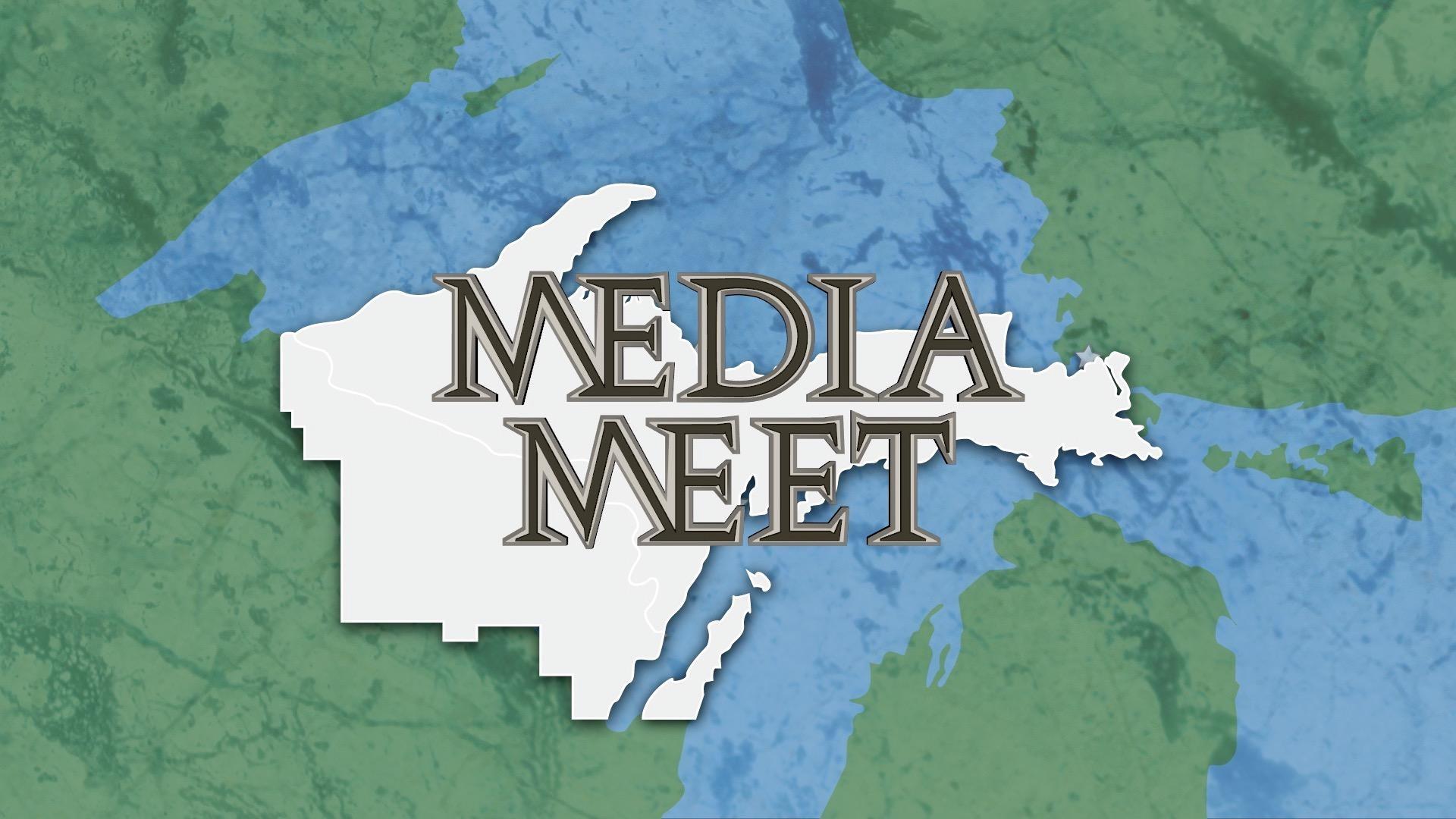 Media Meet is WNMU's weekly public affairs program which delves into the issues that are important to the people of the Upper Great Lakes Region. During the half-hour program community leaders and special guests of local, regional, national, and international prominence, engage with our host and media guests in intelligent discussion and candid debate regarding topics of local interest. With its unbiased, quality public affairs reporting, Media Meet has been a cornerstone of WNMU-TV's local production schedule for more than 20 years.
Media Meet airs on both WNMU-TV and Public Radio 90.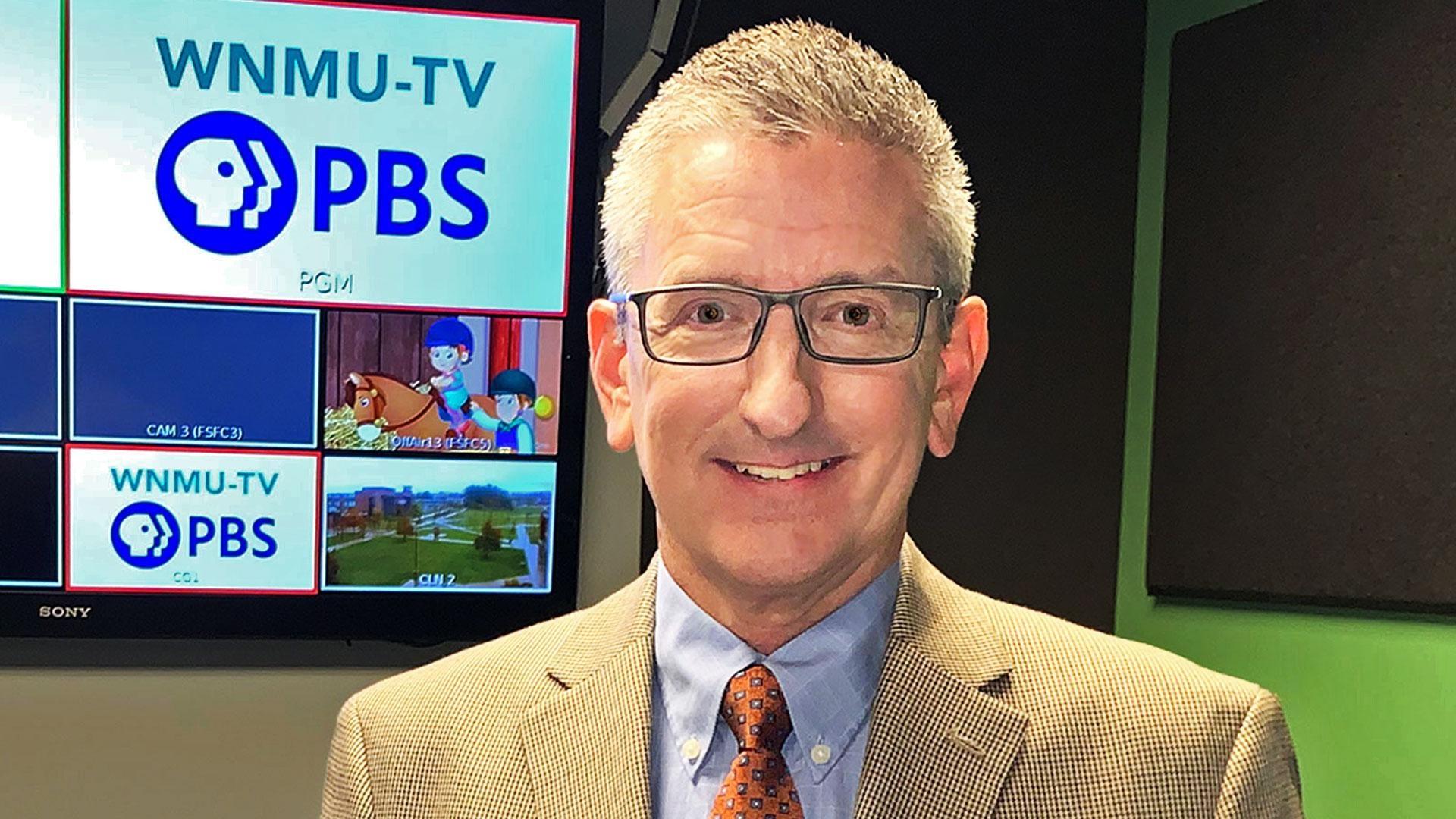 Meet Mike Settles, Producer & Host
Get to know the new Host and Producer of Media Meet.
Saturdays at 6:30 pm ET on WNMU-TV, repeating Sundays at 2p.
Sundays at 7:30 am ET on Public Radio 90, repeating Mondays at 5:30a and 3:30p.
Watch full episodes of Media Meetonline and with the PBS Video app. Or listen to Media Meet podcasts from Public Radio 90.
Recordings of recent Media Meet programs are available on DVD for $19.95, which includes shipping. Call 800-227-9668, or 227-1300 during regular business hours (8 am-5 pm ET weekdays) and order by phone with your credit card. Please let us know the program title or broadcast date of the program you want to purchase when you call. Or download and print our video order form to order by mail.
Media Meet is made possible with major funding from The Ray & Peg Hirvonen Foundation.
Stream the best of PBS.
Anytime, anywhere.
Download the Free App
February 6: U.P. Poet Laureate
This week's Media Meet begins by showcasing work from the 5 finalists vying to become the next Upper Peninsula Poet Laureate. At the end a special guest will reveal which finalist will be the next 2021-22 U.P. Poet Laureate! (#2106)
Saturday, 2/6 at 6:30 pm
Sunday, 2/7 at 2 pm
February 13: 2020 Year in Review Pt. 2
TV6's Steve Asplund, mediaBrew Communications' Walt Lindala and The Mining Journal's Lisa Bowers come together in this 2 part special to review the many, many big stories that made the headlines over the past year, and what they expect for 2021. (#2101)
Saturday, 2/13 at 6:30 pm
Sunday, 2/14 at 2 pm
February 20: Michigan Learning Channel
WNMU is offering a new avenue in educational programming to our viewing area, the Michigan Learning Channel. Project leaders join Mike to discuss the MLC and show you how you and your children can access a brand new world of opportunity. (#2107)
Saturday, 2/20 at 6:30 pm
Sunday, 2/21 at 2 pm
February 27: Remembering Bruce Turner
He was a pioneer in Upper Michigan broadcasting. Bruce Turner died January 9th at age 82. Through his 56 years in public broadcasting, Bruce left an indelible mark on U.P. TV. We'll talk with past and present broadcasters who knew Bruce as a mentor and friend. (#2103)
Saturday, 2/27 at 6:30 pm
Sunday, 2/28 at 2 pm
Program topics are subject to change in order to cover timely news and events. Check back for schedule updates.
Listen on WNMU-FM - Public Radio 90
Sundays at 7:30 am
Mondays at 5:30 am & 3:30 pm