 At-Home Learning Educational Resources
Elementary Learning Resources
Read Aloud | Guess What is Growing Inside This Egg | Read, Write, ROAR!
Mrs. Rodgers reads a story in this segment from Read, Write, ROAR! for first grade.

Watch the full episode at https://www.michiganlearning.org/lesson/editing-and-revising-and-the-long-e-vowel-sound/

Read, Write, ROAR! is an English Language Arts program for kindergarten through 3rd Grade learners. The Michigan Learning Channel partnered with MAISA and real Michigan teachers to create educational video lessons and corresponding activity sheets that align to Michigan teaching standards and the Literacy Essentials.
Math Mystery | Math Mights 2nd Grade Episode 202
See if you can figure out where D.C.'s mistake is.

This is a clip from the TV series Math Mights. Find full episodes on the Michigan Learning Channel: https://www.michiganlearning.org/

Math Mights are a way to tie math strategies to characters that will help students understand math processes differently than just solving problems one way. This series promotes students' communicated reasoning so they are able to confidently explain their thinking. It also provides a common language in schools so students can learn about the characters and the strategies in kindergarten and apply the same strategies to higher level concepts as they grow.
University of Michigan
INPACT AT HOME
Impact at Home is a home-based physical activity program designed to motivate students and the entire family to get moving for 60 minutes a day. These 8-minute videos provide fun easy ways to do a short workout with little to no equipment. Now get up and get moving with Impact at Home. You'll be surprised what these moments of movement can do for you and the rest of your family.
tcapsmedia
Pilot Episode: Live at the Opera House, It's Storytime! - One Plastic Bag
This week's book is "One Plastic Bag" by Miranda Paul.
ACTIVITY SHEET: https://drive.google.com/file/d/11MXBnrJbvTtkkh6BdxwKE7Mqa_Zezomr/view?usp=sharing

Read stories and learn about the coolest people and organizations in Michigan.
Middle School Learning Resources
Great Lakes Now
Waves of Change: Meet community organizer Justin Onwenu
Waves of Change is a new online interview series highlighting the diverse faces and perspectives shaping the environmental justice movement throughout the Great Lakes region.
learningscienceisfun
Crazy Kitchen Science | Ep. 104 | DIY Science Time | Full Episode
DIY Science Time investigates the world through experiments, demonstrations and activities. Viewers are invited to join along with host Mister C and his science crew to complete fun DIY science experiments, using household materials. DIY Science Time is designed for students in grades 4-6 but may also be of interest to younger or older children.
Great Lakes Now offers in-depth coverage of news, issues, events and developments affecting the lakes and the communities that depend on them while capturing the character and culture of the region. Middle school and high school teachers can access monthly lesson plans featuring timely ways to teach our most cherished waterways. Learn about scientific processes as they relate to the Great Lakes region as a whole with videos, activities, and more.
LABS is a digital community and resource hub for Michigan educators, who would like to implement more media creation in their classrooms, to learn and build statewide alongside the Michigan Learning Channel team. Our LABS spaces include opportunities to network, share resources and tips, offer feedback and ideas, support new production and content development, and spread the word about MLC initiatives and materials.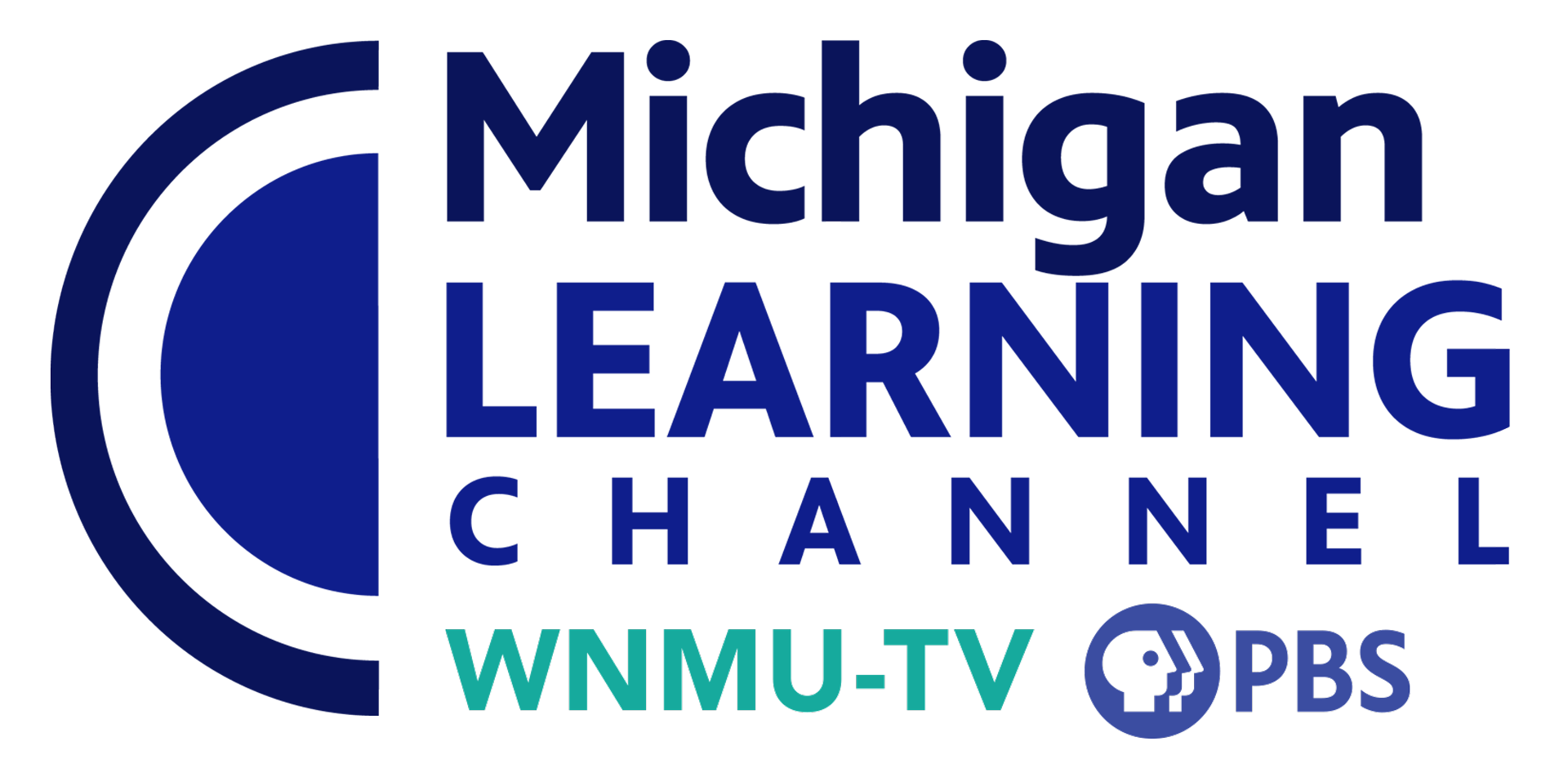 The Michigan Learning Channel is designed with teachers in mind! We curate high-quality, standards-aligned video content and related materials that encourage learning both in and out of the classroom. Find on-demand lessons, supplemental activities, and professional development opportunities on our website!

Our Virtual Professional Learning Series is created for teachers—by teachers—to bring together content experts and educators from all backgrounds. With an emphasis on fun, engaging, accessible, and free tools for classrooms, these bite-sized opportunities connect educators with each other and PBS shows, themes, and content.